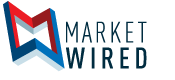 Kathleen Eaton Bravo to Address "Life-Affirming Alternatives to Planned Parenthood" at Georgetown Event
Obria Founder Tapped to Participate in Pro-Life Panel Discussion Day Before Planned Parenthood President's Speech
/EINPresswire.com/ -- IRVINE, CA -- (Marketwired) -- 04/18/16 -- The Obria Foundation -- which exists to unify existing pro-life medical clinics under a single life-affirming medical model and brand -- announced today that its founder and CEO Kathleen Eaton Bravo will participate in an event titled "Life-Affirming Alternatives to Planned Parenthood" on April 19 at 6:15 p.m. at the Copley Hall - St. William Chapel at Georgetown University in Washington, D.C.
Sponsored by student groups the Cardinal O'Connor Conference on Life and the Georgetown Right to Life, the event was organized in response to the Jesuit university inviting Planned Parenthood president Cecile Richards to speak on campus on April 20.
"I am excited to speak at Georgetown about how Obria is raising up a medical model that leverages smartphone-based technology to meet their healthcare needs and give them a true alternative to abortion providers," says Bravo. "And I am honored to be able to sit amongst the courageous and dynamic woman on the panel."
Rep. Marsha Blackburn (R-TN), chair of the Select Investigative Panel on Planned Parenthood in the U.S. House of Representatives, is scheduled to address the audience and take questions at the event. A panel of pro-life healthcare experts will follow, moderated by Dr. Jeanne Lord, Associate Vice President for Student Affairs & Dean of Students at Georgetown, will also include Astrid Bennett Gutierrez, executive director of Los Angeles Pregnancy Center and spokesperson and vice president of Hispanics for Life and Human Rights, and Marguerite Duane, MD, MHA, FAAFP of Georgetown Medical School, co-founder and executive director of Fertility Appreciation Collaborative to Teach the Science (FACTS).
Following the event, Georgetown Right to Life has also invited Abby Johnson, ex-Planned Parenthood director and former recipient of the organization's Employee of the Year' award, to speak. Johnson currently runs a ministry for former abortion workers called "And Then There Were None" and has become a sought-after pro-life speaker and tireless advocate for women and their unborn children.
For more information on The Obria Foundation, please visit www.obria.org.
ABOUT THE OBRIA FOUNDATION: The Obria Foundation, a 501(c)(3) non-profit, was established to grow the presence of Obria Medical Clinics in California to 25 clinics and 200 nationwide by 2020. Founded in 1981 and headquartered in Irvine, Calif., Obria Medical Clinics relies on a collaborative medical model to grow its footprint, expand its reach and care for those throughout California without access to life-affirming sexual health care. Its six southern California clinics offer low-cost pregnancy-related medical services and STD testing in Long Beach, Mission Viejo, Orange, Buena Park and a mobile unit, with current plans to grow by expanding its California presence to 25, clinics and 200 nation-wide by 2020. Obria's services include pregnancy care, pre-natal care, STD testing/treatment, ultrasound, well-woman care, abortion-pill reversals, HIV/AIDS testing, primary care through its partner clinics and referrals to community resources and health education resources for low-income and underserved individuals in the community. These services are provided in a compassionate and non-judgmental manner to all women and men in need of high-quality care regardless of their creed, race, sexual orientation, national origin or age. For more information, visit www.obria.org.
MEDIA CONTACT:
Leslie Licano
Beyond Fifteen Communications, Inc.
949.733.8679
leslie@beyondfifteen.com



Powered by


EIN Presswire does not exercise editorial control over third-party content provided, uploaded, published, or distributed by users of EIN Presswire. We are a distributor, not a publisher, of 3rd party content. Such content may contain the views, opinions, statements, offers, and other material of the respective users, suppliers, participants, or authors.
Submit your press release